Many bands these days strike exclusives with websites to stream their songs before their album is released and this week Paramore released videos of their vinyl of their new album on YouTube. I love their introductions, mainly because they are a little awkward, but it makes them more real in my opinion. I mean have you ever met a band? Chances are they were a little weird and awkward.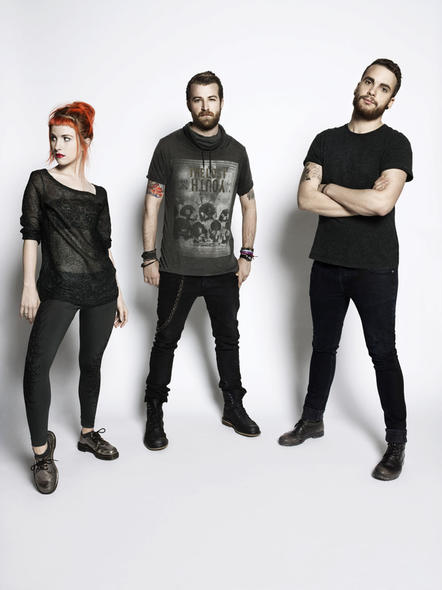 Take a listen to the album below in parts A, B and C:
Side A:

Songs:
01:20 Fast in my car
05:06 Now
09:18 Grow up
13:09 Daydreaming
Side B:

Songs:
01:27 Moving On
02:55 Ain't It Fun
07:51 Part II
12:33 Last Hope
Side C:

Songs:
01:52 Still Into You
05:30 Anklebiters
07:49 Interlude: Holiday
08:56 Proof
12:10 Hate To See Your Heart Break
Just yesterday as I was taking 93.3 KTCL's Music Survey I heard Paramore's song Still Into You. I think that is my favorite out of them all, but I will be playing these videos back to back for the rest of the day. Sometimes you just need a little pop-punk in your life.
What's your favorite Paramore song off of 4 Sides / 4 Nights?